Enroll in the free BVOP™ Junior Project Manager certification program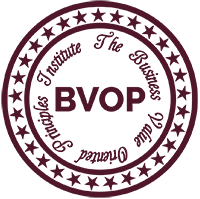 1. Contact your University or College Administrative Staff
The free BVOP™ Junior Project Manager certification program partners with universities and educational institutions around the world. You can apply for a certificate through your university or college administration department.
2. Make sure your university or other educational institution offers the free BVOP™ certificates to its students
In case you do not know if your university or college offers free BVOP™ junior project management certificates, contact a proper employee of your institution. Ask if you can take advantage of this global campaign.
If your educational institution does not offer our free certificates
Don't despair. Just contact a suitable employee of your school and share our free certification program. Tell that you want to get a BVOP™ certificate and send this page to the appropriate staff from your university/college. Your request will likely be satisfied soon after.
If your educational institution is already partnering with us
You should have read the news or been informed of this event but this is not guaranteed. However, your educational institution may partner with our organization. If so, ask for instructions and you will receive all the details from the staff of your university or college.
For partnership between educational institutions and BVOP
To enroll your students in our innovative and modern youth support program, write to the e-mail address: [email protected]