The BVOP knowledge is

free

for everyone on the planet
The Business Value Oriented Principles (BVOP) is a modern guide with best practices, ideas and principles for project management, product management, people management and organizational management.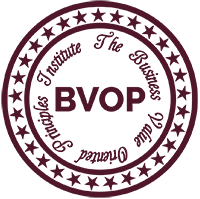 Business Value Focus
Adding business value to all organizational and development initiatives is the core principle of the BVOP and this essential understanding is spread to high management level, human resources, program and project management, product management.
Growing high-skilled professionals
BVOP proclaim that all key roles inside organizations and projects need shared knowledge and skills and provoke people and organizations to go outside of their comfort zones and develop their skill sets and knowledge even more.
New Program & Project Management paradigm
The BVOP teach professionals collaboration and spreading practices, knowledge and focus to problems. Program management support is extreme important for every project to succeed. Program Directors and the PMO office go out their comfort zone and learn project management, product management and acquire design and technical knowledge.
Enchanting Product Management
The BVOP explicitly express important product development and product management practices and principles that ensure satisfying outcomes for both organizations and customers. Product managers learn and understand the BVOP project management activities.
Boosting organizational productivity
The BVOP may help organizations through increasing general productivity and customers satisfaction, ensure transparency of all management and development levels. Knowledge and skills sharing initiatives may be influenced and increased. Time-to-market cycles usually becomes shorter.
Developing People oriented organizational culture
The BVOP influence the organizational culture by adding people-oriented focus, grow better culture and passion for development, motivation improvement, spreading positive principles and a sense for respect.
Developing Business oriented thinking across people
The BVOP suggest that all people inside the organization need to understand organizational priorities and goals. People following the BVOP supporting and understand the business as it is essential for the needs and missions of the organizations.
Modern People management
The BVOP focus on human resources and people management as very valuable and critical office of the organizations. People emotions, needs, responsibilities and proactivity is a necessary balance and the people management activities need to achieve it.
BVOP
The abbreviation of "Business Value Oriented Principles" is BVOP. The BVOP™ is a trademark of "The Business Value Oriented Principles Institute".

The "BVOP™ Ultimate Guide" contains the entire content of the BVOP and it is a free book. Its content evolves with time and more valuable principles, practices, topics and trends may be included.
The topics of the BVOP are not the classical understanding of program, project, product and people management. They have "Business Value Oriented" prefix and have to be considered as new and different than the popular and classical topics.

The mission of the "The Business Value Oriented Principles Institute" is to introduce and spread new and modern practices focused on eliminating time and resources wastes, developing positive attitude and atmosphere in the organizations, to improve the awareness and skills of the professionals and to balance the people and business needs.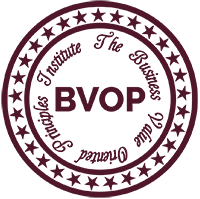 Complete Certification Bundle
Small business bundles
Get 5 Certificates with 20% discount.

Includes: 3 BVOP Project manager certificates, 1 BVOP Product manager certificate, 1 BVOP Human Resources manager certificate.
Total price: $590 $472
Enterprise bundles
Get 10 Certificates with 30% discount.

Includes: 5 BVOP Project manager certificates, 2 BVOP Product manager certificates, 3 BVOP Human Resources manager certificates.
Total price: $1120 $784
Be always updated
Never miss important update about the BVOP, the certification program or special offers.
Join our Mailing list
Download the BVOP™ Ultimate Guide
Download the latest full BVOP™ Ultimate Guide in PDF
Download