Be a professional Senior Scrum Master with our online certification program
The role of the Scrum Master is remarkably significant in Agile practices and anyone planning to start a career as a professional Scrum Master needs a certificate and motivation.

The BVOP™ suggests this role needs to be included in every project and product development process following Scrum and Agile practices and principles and encourage more people to get involved in this knowledge and matter.

There is another serious reason for our offering of the BVOP™ Scrum Master certificate. BVOP™ extends the knowledge of the Scrum Master knowledge and awareness and includes project management principles. This is a catch. The Scrum Masters who want the BVOP™ Scrum Master certificate need to understand this.
The BVOP™ Scrum Masters are more skilled
The BVOP™ Scrum Masters are more prepared for real-life products and projects where multiple Agile and project management disciplines are mixed and used by different roles for common objectives.
Handling project risk, prioritization, estimation, and teams' motivation is an only small piece a new knowledge and awareness that the Business Value-Oriented Principles add to the skills set of the BVOP™ Scrum Masters.
The professionals who wish to obtain the certificate need preparation and a deep understanding of this role and the general and technical topics in the BVOP™ Ultimate Guide.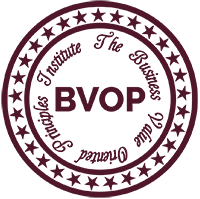 More than 98% success rate
Almost all candidates successfully pass their online exams from the first time and enjoy their diploma without having to retake it.
We provide a relaxed interactive environment that guarantees your focus and attention during the exam.
Bonus Trial Certification Exams
Users registered on the platform receive special gifts. Each candidate for the BVOP™ certified Scrum role gets three bonus online trial exams.
No human presence on your certification exam
An online certification examination without monitoring and pressure caused by human presence assures even more success to applicants.
Certificate validity: Lifetime
You do not pay any additional fees for the validity of your certificates in the future and no membership payments are required.
Register today to get three
BONUS

trial exam attempts
The BVOP approach helps to develop professionals' collaboration skills, and candidates for certification gain not only project and product management skills, but also learn to become more people-focused leaders. Sharon Florentine, Senior Writer, CIO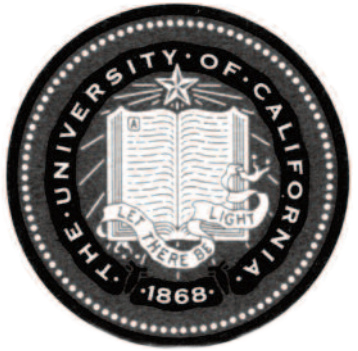 Our team examined the Agile BVOP methodology and the results were very impressive. I was fortunate to write my publication for our journal as I always favor to refer to scientific data and analysis. BVOP is not an entry-level Scrum and Agile certification. Marta Cooper, Chief Editor, PolicyMatters, ISSN: 1941-8280, University of California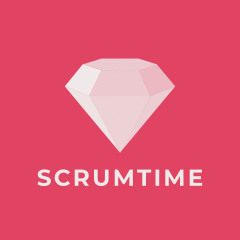 BVOP provides new Agile inception to the whole community. I choose to write material quoting your guides. In the end, there is always inspiring material. Thanks on behalf of my partners and the whole Agile community Ashton Williams, Publisher of Scrum Time, ISSN: 2652-5445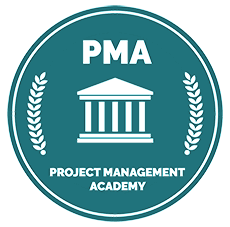 Thanks to the modern principles and guidelines of BVOP, my academy already certifies hundreds of Scrum professionals who have the self-confidence and ability to establish and manage real Agile working processes and practices. Anton Radev, Managing Director of Project Management Academy Ltd, PMA.bg
---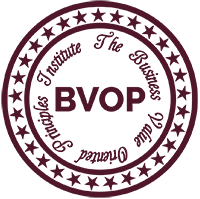 Who should apply for a BVOP™ Scrum Master certification?
Students
Graduates
Professionals started their career recently
Professionals planning to develop a career as Scrum Master
Novice level Scrum professionals
Agile enthusiasts
Get a Free Trial
Why should you apply for the online certification program?
Boosting career opportunities should not be the prime goal of the future Scrum Master. Professionals interested in the BVOP™ need to understand their responsibilities, the needs of the organization they are part of and need to develop a constant desire for personal and professional development
The BVOP™ Scrum Master certificate is available to give career opportunities for everyone who may seek such. But the other goal is to spread the knowledge to everyone and to focus on the needs of many organizations of responsible and high-skilled professionals.
Exam topics
About The Business Value-Oriented Principles, Business Value-Oriented Project Management and all sections from the BVOP™ Agile Guide
Certification process
1. Create your BVOP account and choose a certification program.
2. Make a payment for the support tax to reserve your assessment attempt. It does not expire.
3. Learn the About the Business Value-Oriented Principles, Business Value-Oriented Project Management (BVOPM) sections from the BVOP™ Ultimate Guide and the full BVOP™ Agile Guide.
4. When you feel confident enough, login to your account and start your assessment test. If your passing score is more than 75% you will obtain your certificate.
Prerequisites
Deep understanding and knowledge of the Business Value-Oriented Project Management and Introduction sections of the BVOP™ Ultimate Guide and the full BVOP™ Agile Guide. Passing the Trial exam is recommended.
Price
The BVOP™ Scrum Master certification is currently offered for $70 USD.
Try it now
BVOP is not associated with the following organizations and brands: Ken Schwaber, Professional Scrum MasterTM, Scrum.org, Scrum Alliance, PSM I, PSM II, Scrum guide
BVOP™ Community Reviews
Michael Taylor
As a professional who works explicitly with the Scrum framework, I've seen a lot of troublesome processes and methods of operating in the companies I've worked in. I think there is a lack of clarity and knowledge of this position. I noticed that BVOP changed this and gave Scrum Masters a lot of knowledge and skills. This motivated me to learn the knowledge posted here.
Thanks a lot to The Business Value-Oriented Principles Institute for the diploma.
Even if I had to pay for it, I would have done it with pleasure. I strongly recommend it to everyone.
William Anderson
I admit that my knowledge and vision of project work has been scarce and weak.
After carefully studying the entire BVOP Guide, I can now make this comparison and draw my own conclusions about the massive professionalism of the people around. I agree that Scrum Masters` ability to manage processes, projects, and teams is not enough for serious initiatives.
I am grateful that I came to this new and useful modern knowledge. I was able to take the test with a very high score, and I'm proud of my certificate today.
Mateusz Adamowicz
Great thanks to the Business Value-Oriented Principles Institute for giving me this great opportunity.
I have made extraordinary efforts not only to learn but also to understand the BVOP manual. The new Agile knowledge that I have gives me deep insights and understanding of the management of teams, products, and projects.
I will apply my everyday knowledge of my career as a Scrum Master and will fight for the causes and principles of today's Agile Society.
Takahiro Hasegawa
Constant learning, development, and effort is the most important quality of true professionals. These are the principles of Scrum and Agile methodologies and of the BVOP teachings.
These are my understandings too. I strongly encourage beginners, and I recommend that you make efforts not only for the certificate but also for your entire future career.
Thanks for this modern and agile knowledge.
Maria Kaniks
The BVOP is really the new Agile, and it is amazing how many logical and updated information it is offering
I am really happy that I started this educational program.
The entire Agile and Scrum community need to update their visions.
Robert James
The BVOP Scrum Master role is really advanced and senior. The exam was interesting, but the most exciting experience for me was to read and learn the whole BVOP Agile Guide as it is brand new material revealing many essential details and a valuable base for any Scrum professional. Thank you so much