Be a professional Senior Scrum Master with our online certification program
The role of the Scrum Master is remarkably significant in Agile practices. Accordingly, anyone planning to start a career as a professional Scrum Master needs motivation and certification.
The BVOP™ suggests this role needs to be included in every project and product development process following Scrum and Agile practices and principles. Therefore, we encourage more people to get involved in this knowledge and matter.
There is another serious reason for our offering of the BVOP™ Scrum Master certificate. BVOP™ extends the Scrum Master's knowledge and awareness. Additionally, it includes project management principles. This is a catch. Professional candidates who want the BVOP™ certificate need to understand this.
The BVOP™ Scrum Masters are more skilled
Our certified Senior Scrum Masters are more prepared for real-life products and projects. For example, multiple Agile and project management disciplines are mixed and used by different roles for common objectives.
Handling project risk, prioritization, estimation, and teams' motivation are only small pieces of the new knowledge and awareness. In fact, BVOP adds to the skills set of the BVOP™ Agile professional community many new aptitudes.
The professionals who wish to obtain the certificate need preparation and a deep understanding of this role and the general and technical topics in the BVOP™ Ultimate Guide.
Who should apply for a BVOP™ Scrum Master certification?
Current Certified Scrum Masters
Junior specialists
Advanced professionals
Professionals started their career recently
Anyone planning to develop a professional Agile career
Members of Development Teams
Get a Free Trial
Why should you apply for the online certification program?
Boosting career opportunities should not be the prime goal of the future Scrum Master. Professionals interested in the BVOP™ need to understand their responsibilities and the needs of the organization they are part of. Also, they need to develop a constant desire for personal and professional development.
The BVOP™ professional senior certificate is available to give career opportunities to everyone who may seek such. Therefore, the other goal is to spread the knowledge to everyone and to focus on the needs of the organizations for responsible and highly qualified team members.
Exam topics
About The Business Value-Oriented Principles, Business Value-Oriented Project Management and all sections from the BVOP™ Agile Guide
Certification process
1. Create your BVOP account and choose a certification program.
2. Make a payment for your certification exam to reserve your assessment attempt. It does not expire.
3. Learn the About section of the Business Value-Oriented Principles, the Business Value-Oriented Project Management (BVOPM) section from the BVOP™ Ultimate Guide and the full BVOP™ Agile Guide.
4. When you feel confident enough, login to your account and start your assessment test. If your passing score is more than 75% you will obtain your certificate.
Prerequisites
Deep understanding and knowledge of the Business Value-Oriented Project Management and Introduction sections of the BVOP™ Ultimate Guide and the full BVOP™ Agile Guide. Passing the mock exam is recommended.
Price
Currently, the fee for the BVOP™ Scrum exam is $ 70. However, when you register for an account, you will receive a discount code, and once you use it, the price can be reduced to $ 55. No additional costs.
Get a FREE Trial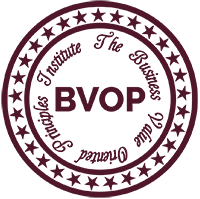 Over 98% success rate
Almost all candidates successfully pass their online exams from the first time. As a result, they enjoy their diploma without having to retake it.
We provide a relaxed interactive environment that guarantees your focus and attention during the exam.
Bonus Mock Certification Exams
Users registered on the platform receive special gifts. Also, each candidate for the BVOP™ certified Scrum role gets three bonus online mock exams.
No human presence on your certification exam
An online certification examination without monitoring and pressure caused by human presence assures even more success to applicants.
Certificate validity: Lifetime
Our program awards you with a diploma without an expiration date. Moreover, you do not need to pay fees in the future to renew your membership or purchase a new certificate.
Register today to get three
BONUS

mock exam attempts
The BVOP approach helps to develop the collaboration skills of professionals. In addition, certification candidates not only acquire project and product management skills, but also learn to become more people-oriented leaders. Sharon Florentine, Senior Writer, CIO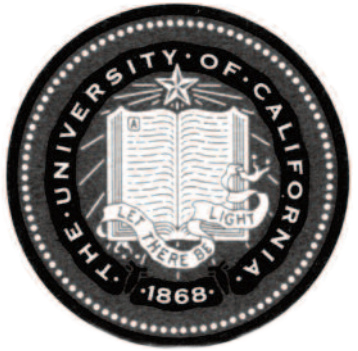 Our team examined the Agile BVOP methodology and the results were very impressive. Afterward, I was fortunate to write my publication for our journal as I always prefer to refer to scientific data and analysis. Briefly, BVOP is not an entry-level Scrum and Agile certification. Marta Cooper, Chief Editor, PolicyMatters, ISSN: 1941-8280, University of California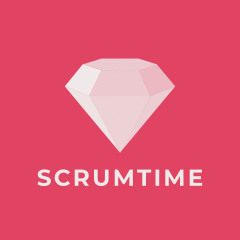 BVOP provides new Agile inception to the whole community. I choose to write material quoting your guides. In the end, there is always inspiring material. Thanks on behalf of my partners and the whole Agile community. Ashton Williams, Publisher of Scrum Time, ISSN: 2652-5445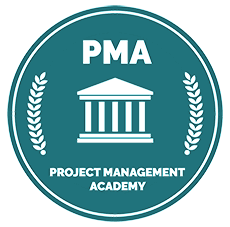 Thanks to the modern principles and guidelines of BVOP, my academy already certifies hundreds of Scrum professionals. As a result, they have the self-confidence and ability to establish and manage real Agile working processes and practices. Anton Radev, Managing Director of Project Management Academy Ltd, PMA.bg
---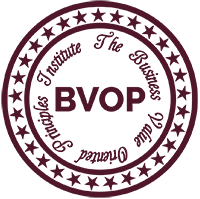 ---
What is a Scrum Master Certification?
A Scrum Master Certification is a highly esteemed professional credential that plays a pivotal role in validating an individual's comprehensive knowledge and exceptional expertise in the Scrum framework. This certification serves as concrete evidence of one's proficiency in effectively facilitating agile practices, nurturing a culture of collaboration, and spearheading successful project delivery through the meticulous application of Scrum methodologies.
Obtaining a Scrum Master Certification showcases not only a deep understanding of the fundamental principles and values of Scrum but also the ability to harness its power and potential to drive exceptional outcomes in dynamic project environments. Certified Scrum Masters have demonstrated their prowess in guiding teams to embrace the agile mindset, encouraging self-organization, and fostering an environment of continuous improvement.
Furthermore, this certification signifies the certified professional's capability to navigate complex project landscapes, skillfully addressing challenges and impediments that may arise along the way. A Scrum Master's expertise lies in their aptitude to empower teams to adapt to changing requirements, identify and mitigate risks, and deliver incremental value with unwavering focus.
By investing time and effort into attaining a Scrum Master Certification, professionals unlock a realm of opportunities in the realm of project management. Organizations across various industries actively seek certified Scrum Masters who can steer teams towards success, ensuring projects are delivered with efficiency, quality, and customer satisfaction in mind.
Ultimately, a Scrum Master Certification stands as a testament to an individual's dedication to excellence, continuous learning, and their unwavering commitment to driving project success through the power of Scrum methodologies.
Why should I consider obtaining a Scrum Master Certification?
Obtaining a Scrum Master Certification can bring forth an array of compelling benefits that extend far beyond personal and professional growth. This esteemed certification serves as a powerful validation of your expertise in the field of Scrum, enhancing your credibility as a highly skilled Scrum practitioner and making you an attractive candidate to employers actively seeking individuals well-versed in agile methodologies.
By earning a Scrum Master Certification, you not only solidify your understanding of Scrum principles but also gain a deep appreciation for the nuances of the framework. This comprehensive understanding empowers you to guide and mentor teams with confidence, enabling them to embrace the Scrum mindset, adhere to agile practices, and deliver value-driven projects consistently.
Certification Empowers: Resolve Impediments with Tools
Furthermore, the certification equips you with the tools and techniques necessary to identify and resolve impediments that hinder project progress. As a certified Scrum Master, you possess the knowledge and skills to facilitate effective collaboration, foster a culture of transparency, and promote self-organization within teams. This invaluable ability to overcome obstacles and create an environment conducive to productivity significantly enhances your effectiveness as a Scrum Master.
Moreover, a Scrum Master Certification opens doors to exciting career opportunities in diverse industries and organizations. Companies actively seeking agile-minded professionals recognize the value that certified Scrum Masters bring to the table. Your certification becomes a testament to your commitment to continuous improvement, adaptability, and the pursuit of excellence in project management.
Beyond personal growth and career advancement, the certification journey itself provides immense learning and networking opportunities. Engaging with experienced Scrum practitioners, attending training courses, and participating in the vibrant Scrum community allows you to expand your knowledge, gain valuable insights, and establish connections with like-minded professionals.
In summary, obtaining a Scrum Master Certification not only enhances your credibility and marketability but also validates your expertise in Scrum, equips you with the necessary skills to guide teams to success, and unlocks a world of exciting career possibilities. It serves as a testament to your commitment to delivering high-quality, value-driven projects and signifies your dedication to continuous learning and growth in the field of agile project management.
What are the benefits of becoming a Certified Scrum Master?
Embarking on the journey to become a Certified Scrum Master (CSM) unlocks a multitude of substantial benefits that extend far beyond the realms of professional growth. Achieving this esteemed certification not only elevates your credibility as a Scrum professional but also significantly enhances your marketability, making you an invaluable asset to organizations that embrace agile methodologies.
The CSM certification serves as a tangible validation of your comprehensive knowledge and expertise in facilitating Scrum practices. It demonstrates your ability to navigate the intricacies of the Scrum framework, enabling you to guide teams with finesse, resolve challenges, and deliver projects that consistently drive tangible value for stakeholders.
Moreover, the CSM certification serves as a gateway to a wide range of exciting career opportunities in the realm of agile project management. As a certified Scrum Master, you possess the foundational knowledge and skills necessary to excel in roles such as Scrum Masters, Agile Coaches, or agile team members. This opens up a world of possibilities, allowing you to contribute actively and meaningfully to high-performing agile teams and organizations.
Beyond the professional realm, the CSM certification journey also fosters personal growth and development. Engaging in CSM training, collaborating with experienced Scrum practitioners, and actively participating in the vibrant Scrum community provide unparalleled learning experiences. These opportunities allow you to expand your horizons, exchange insights, and continuously enhance your skills as a Scrum professional.
Join the Global Agile Community as a Certified Scrum Master
Furthermore, as a certified Scrum Master, you become part of a global community of agile enthusiasts, where you can connect with like-minded professionals, share knowledge, and engage in discussions that shape the future of agile practices. The networking opportunities offered by the certification not only broaden your professional connections but also expose you to diverse perspectives and innovative ideas.
In summary, the journey to becoming a Certified Scrum Master brings forth an array of tangible and intangible benefits. From enhanced credibility and marketability to increased career prospects and the ability to contribute to high-performing agile teams, the CSM certification empowers you to make a profound impact in the world of agile project management. Embracing this certification represents a commitment to continuous growth, excellence, and the relentless pursuit of delivering value through the power of Scrum.
How does a Certified Scrum Master contribute to the overall organizational agility?
A Certified Scrum Master (CSM) plays a vital role in fostering and nurturing overall organizational agility, serving as a catalyst for positive change and transformation. By championing the adoption of agile principles and values, a CSM becomes a driving force in steering the organization towards a more flexible, adaptive, and responsive approach to project management.
One of the primary responsibilities of a CSM is to facilitate the seamless implementation of Scrum practices within the organization. This entails guiding teams, stakeholders, and managers through the intricacies of the Scrum framework, promoting a shared understanding of its principles, and ensuring the effective execution of Scrum ceremonies and artifacts. By establishing a solid foundation of Scrum practices, the CSM empowers teams to collaborate more effectively, respond swiftly to changing requirements, and continuously deliver value to stakeholders.
Fostering a Culture of Continuous Improvement: The Crucial Role of CSM
In addition to facilitating the adoption of Scrum practices, a CSM also plays a crucial role in fostering a culture of continuous improvement. They encourage teams to reflect on their processes, identify areas for enhancement, and experiment with new approaches to optimize productivity and quality. By instilling a mindset of continuous learning and growth, the CSM empowers teams to adapt, innovate, and continuously evolve their practices, resulting in improved outcomes and a competitive edge in the market.
A Certified Scrum Master serves as a bridge between various stakeholders, managers, and teams, fostering effective collaboration and communication. They work closely with product owners to ensure clear and prioritized product backlogs, collaborate with managers to address any organizational impediments that hinder team progress, and facilitate cross-team coordination to foster synergy and alignment. By cultivating an environment that values transparency, trust, and open communication, the CSM enables teams to work harmoniously towards shared goals, unlocking their full potential and driving remarkable business outcomes.
Moreover, a CSM collaborates with other agile teams and departments within the organization, sharing best practices, exchanging insights, and promoting cross-team learning. This collaborative approach not only enhances the organization's ability to respond quickly and effectively to changing business needs but also promotes a culture of knowledge-sharing and collective growth.
In summary, a Certified Scrum Master acts as a change agent within the organization, driving the adoption of agile principles, facilitating the implementation of Scrum practices, and fostering a culture of continuous improvement. By collaborating with stakeholders, managers, and other teams, they create an environment that supports agile values, encourages collaboration, and empowers the organization to navigate the complexities of today's dynamic business landscape with resilience and agility.
Certified Scrum Master (CSM®)
I already have a Certified ScrumMaster (CSM®) but I would like to take advantage of your program as well. How will BVOP enrich my professional skills?
Certified ScrumMaster (CSM®) is a great title. However, BVOP has a much more extensive training program and our BVOP Agile Guide includes many topics such as Kaizen, Kanban, MVP, Lean and many others. Acquiring our Senior title could be a reasonable and logical continuation of your qualification.
Professional Scrum Master™ (PSM I)
I have already acquired the title of Professional Scrum Master™ (PSM I). Should I take yours too?
Professional Scrum Master™ (PSM I and PSM II) are excellent titles of a popular brand that everyone also respects just like Certified ScrumMaster (CSM®). However, in this case, we recommend the BVOP Senior program, which will provide you with new knowledge and views that can easily bring you closer to the BVOP™ Agile Director title.
SAFe Scrum Master
I have already acquired the SAFe Scrum Master title. Is it time for BVOP?
SAFe 5.0 Framework is quite different from BVOP. However, our Senior title will seem more relevant to you. Project management practices are an additional part of exam preparation.
The Importance of Certification Training and Course Materials in Scrum Master Training
In the field of project management, the role of a Scrum Master is crucial for ensuring the successful implementation of agile methodologies. To excel in this role, professionals undergo certification training, which equips them with the necessary skills and knowledge to lead agile teams effectively. This article explores the significance of certification training and the role of course materials in Scrum Master training.
The Value of Certification Training
Certification training provides Scrum Masters with a comprehensive understanding of the principles and practices of Scrum. Through this training, professionals learn about the Scrum framework, roles and responsibilities, agile planning, and effective collaboration techniques. Certification training offers a structured learning experience that prepares individuals to navigate the complexities of agile project management and drive successful outcomes.
The Role of Course Materials
Course materials play a vital role in Scrum Master training, providing learners with valuable resources and reference materials. These materials typically include textbooks, presentations, case studies, and interactive exercises. Course materials serve as a guide throughout the training program, offering in-depth explanations of agile concepts, practical examples, and best practices. They enable Scrum Masters to reinforce their understanding of Scrum principles and apply them effectively in real-world scenarios.
Benefits of Well-Designed Course Materials
Well-designed course materials enhance the learning experience for Scrum Masters. They present information in a clear and organized manner, making it easier for learners to grasp complex concepts. Visual aids, such as diagrams and infographics, can simplify the understanding of agile frameworks and processes. Additionally, interactive exercises and quizzes included in the course materials help reinforce learning and allow Scrum Masters to assess their knowledge and progress.
Ensuring Relevance and Currency
To keep pace with the rapidly evolving field of agile project management, course materials must be regularly updated to reflect the latest industry practices and trends. This ensures that Scrum Masters receive the most up-to-date information and are well-prepared to tackle current challenges. Relevance and currency in course materials enable Scrum Masters to apply the most effective strategies and techniques, maximizing the success of agile projects.
Conclusion
Certification training and well-designed course materials are essential components of Scrum Master training. Through certification training, professionals gain the necessary skills and knowledge to excel in their roles as Scrum Masters. Course materials provide valuable resources that support the learning process and enable Scrum Masters to understand and apply agile methodologies effectively. By investing in certification training and utilizing high-quality course materials, organizations and individuals can enhance their agile project management capabilities and drive successful outcomes.
Certified BVOP™ Professionals Reviews
Michael Taylor
As a professional who works explicitly with the Scrum framework, I've seen a lot of troublesome processes and methods of operating in the companies I've worked in. In this case, I think there is a lack of clarity and knowledge of this position. I noticed that BVOP changed this and gave Scrum Masters a lot of knowledge and skills. Consequently, this motivated me to learn the knowledge posted here.
Thanks a lot to The Business Value-Oriented Principles Institute for the diploma.
Even if I had to pay for it, I would have done it with pleasure. I strongly recommend it to everyone.
William Anderson
I admit that my knowledge and vision of project work has been scarce and weak.
After carefully studying the entire BVOP Guide, I can now make this comparison and draw my own conclusions about the massive professionalism of the people around. Additionally, I agree that Scrum Masters` ability to manage processes, projects, and teams is not enough for serious initiatives.
I am grateful that I came to this new and useful modern knowledge. Conversely, I was able to take the test with a very high score, and I'm proud of my certificate today.
Mateusz Adamowicz
Great thanks to the Business Value-Oriented Principles Institute for giving me this great opportunity.
I have made extraordinary efforts not only to learn but also to understand the BVOP manual. Additionally, the new Agile knowledge that I have gives me deep insights and understanding of the management of teams, products, and projects.
I will apply my everyday knowledge of my career and will fight for the causes and principles of today's Agile Society.
Takahiro Hasegawa
Constant learning, development, and effort is the most important quality of true professionals. Also, these are the principles of Scrum and Agile methodologies and the BVOP teachings.
These are my understandings too. I strongly encourage beginners, and I recommend that you make efforts not only for the certificate but also for your entire future career.
Thanks for this modern and agile knowledge.
Maria Kaniks
The BVOP is really the new Agile, and it is amazing how many logical and updated information it is offering
I am really happy that I started this educational program. Furthermore, the entire Agile and Scrum community need to update their visions.
Robert James
The BVOP Senior role is really advanced and modern. However, the exam was interesting. Moreover, the most exciting experience for me was to read and learn the whole BVOP Agile Guide as it is brand new material revealing many essential details and a valuable base for any Agile expert. Thank you so much