The BVOP™ Ultimate Guide©
BVOP™ completely transforms organizational and project management, people, products, and teams. It creates a new way of thinking among CEOs, Program Managers, Human Resources, Project and Product Managers.
BVOP™ teaches people respect, self-discipline, productivity, and efficiency.
BVOP™ can be applied to any Agile or Waterfall methodology according to organizational strategies and teams' needs.
Learn Online
Get Certified
The Business Value-Oriented Principles (BVOP™)
"The BVOP ™ Ultimate Guide" is copyrighted material registered with The United States Copyright Office (Copyright.gov) with ID 1-8124433945.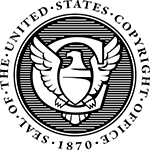 ---
The BVOP™ Agile Guide©
Latest publications