Be a Certified Manager with the BVOP® Agile Project Management certification online program
About the BVOP® Project Management Certification Program
Modern management requires experience, dedication, skills, and responsibility. A certified professional must possess expertise in multiple fields to manage dynamic and complex Agile projects involving different roles and stakeholders.
The BVOP® states that a project manager should be competent at areas beyond their usual and day-to-day practice and activities. For instance, the BVOP® Project Management does not depend on Agile or Waterfall methodologies but extends them with new responsibilities and activities.
Professionals from the 21st century should be responsible and competent individuals open to innovation and adequate process changes.
The BVOP® Project Manager
The BVOP® Project Manager is an advanced and new role that closely interacts with business representatives, program directors, cross-teams, and various stakeholders.
The Business Value-Oriented Project Management focuses on agile, transparent, and efficient processes where all involved parties participate in projects together following both people and business-oriented principles.
The BVOP® Project Manager understands product management, people management, technology, development practices, and addresses issues quickly, responsibly, and adequately.
In conclusion, the BVOP® professional has the power and authority to change processes, make decisions, and influence teams and projects positively.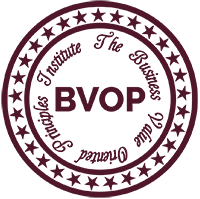 Project Management Certification with over 95% success rate
Almost all candidates pass the exam the first time without having to retake it. Above all, this high success is achieved through the mock tests we offer to all registered users.
By providing peace of mind through an online test, we greatly increase the chances of passing the exam
Bonus Mock Certification Exams
Each registered user receives mock exams for our program.
No human presence during your certification exam
An online certification test without monitoring and stress caused by human presence brings even more success to applicants.
Lifetime validity of the certificate
Our project management certification gives you documents without an expiration date and you do not need to pay fees in the future to renew your membership or purchase a new certificate.
Register today to get three
BONUS

mock exam attempts
BVOP ™ in the media.
The title BVOP Certified Project Manager is for senior practitioners with experience in both project management and people management. The focus on a people-oriented culture sets it apart from other project management certification programs. Sharon Florentine, Senior Writer, CIO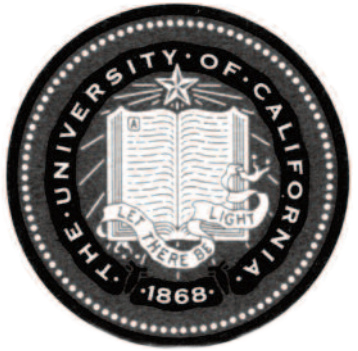 Our organization analyzed the BVOP methodology and the outcomes were quite effective. In addition, I was happy to write my publication for our magazine as I always prefer to refer to objective evidence and analysis. BVOP is definitely not an entry-level project management certification. Marta Cooper, Chief Editor, PolicyMatters, ISSN: 1941-8280, University of California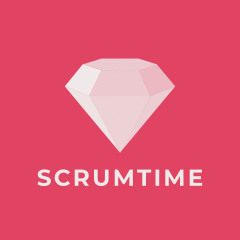 BVOP provides new Agile inception to the whole community. I choose to write material quoting your guides. In the end, there is always inspiring material. Ashton Williams, Publisher of Scrum Time, ISSN: 2652-5445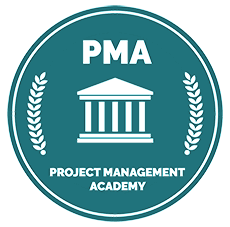 With the BVOP Agile teaching, my academy endorses hundreds of modern professionals. Project Managers, Scrum Masters, Product Managers, and Human Resource experts now share common beliefs and strive for new higher priorities. After that, leading and directing projects and agile methodologies have changed. Anton Radev, Managing Director of Project Management Academy Ltd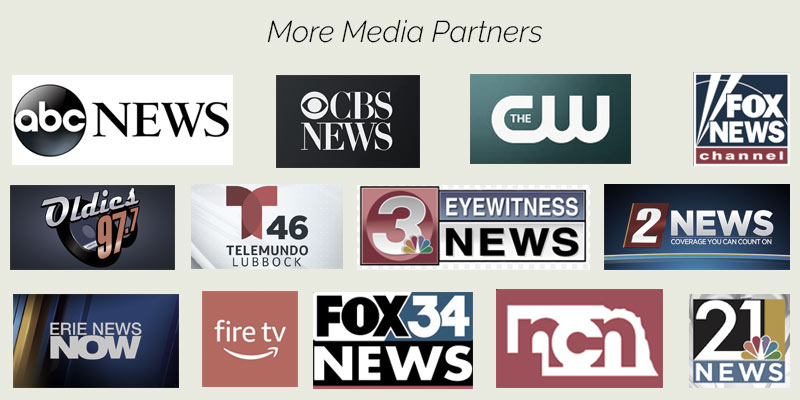 ---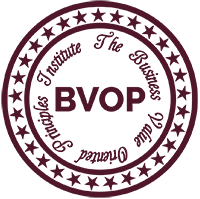 Who is our project management certification aimed at?
Senior Project Managers
Agile Professionals
Product Managers and Owners
Scrum Masters
Business Analysts
Professionals who started their career recently
Get a Free Trial
Why should you apply for a BVOP® certificate?
The BVOP® certification program is designed to meet the needs of dynamic organizations and projects where success lies on the shoulders of responsible and experienced teams and managers.
As a certified BVOP® Project Manager, you will strive to improve the processes and teams in your organization. As a result, you will make quick decisions, and many people will rely on you in every respect.
The BVOP® will teach you constant development, thirst for skills, and positive and constructive project management.
Exam topics
Introduction, Business Value-Oriented Program Management, Business Value-Oriented Project Management and Business Value-Oriented Product Management sections
Online Certification Process
Create your BVOP account and choose a certification program.
Make a payment for the certification assessment to reserve your price with a discount. The assessment test can be attended later at any time.
Learn About the Business Value-Oriented Principles, Business Value-Oriented Program Management (BVOPGM), Business Value-Oriented Product Management (BVOPDM), and the Business Value-Oriented Project Management (BVOPM) sections included in the BVOP® Ultimate Guide.
The certification program is completely online.
Prerequisites
Deep understanding and knowledge of the required topics from the BVOP® Ultimate Guide. Previous project management certificates or experience as a project manager is desired. Understanding of general and popular project management terminology.
Price
The BVOP® Project Manager certification is currently offered for $280 $130.
Get a FREE Trial
Benefits of Project Management Certification
Project management is a critical discipline that ensures the successful execution of projects within organizations. Obtaining a project management certification offers numerous benefits to professionals in this field. Exploring the benefits of obtaining project management certification, we delve into how it can boost career opportunities and positively impact project outcomes.
Enhanced Professional Credibility
Project management certification provides professionals with enhanced credibility in the field. By earning a recognized certification, individuals validate their skills, knowledge, and expertise in project management. Certified professionals are seen as competent and reliable project leaders, gaining respect and credibility from employers, colleagues, and stakeholders.
Increased Career Opportunities
Acquiring a project management certification opens doors to increased career opportunities. Many organizations prioritize certified professionals for project management roles, as certification demonstrates their ability to effectively lead and manage projects. Certified project managers have a competitive edge in the job market and are well-positioned for career growth and advancement within organizations.
Advanced Project Management Skills
Project management certification equips professionals with advanced project management skills. Certification programs cover a comprehensive range of project management principles, methodologies, and best practices. Certified project managers gain in-depth knowledge of project initiation, planning, execution, monitoring, and closure, allowing them to manage projects more efficiently and deliver successful outcomes.
Improved Project Success Rates
Project management certification contributes to improved project success rates. Certified professionals have a solid understanding of project management processes, tools, and techniques, enabling them to identify and mitigate risks, manage resources effectively, and ensure project deliverables are met on time and within budget. Their expertise minimizes the likelihood of project failures and increases the chances of project success.
Enhanced Leadership and Communication Skills
Project management certification enhances leadership and communication skills. Certified project managers excel in stakeholder management, team collaboration, and effective communication. They can effectively lead project teams, motivate individuals, resolve conflicts, and influence stakeholders to achieve project objectives. These enhanced skills contribute to better project coordination, team productivity, and overall project success.
Networking and Professional Development
Project management certification provides opportunities for networking and professional development. Certified professionals can join project management associations, attend conferences, and engage in industry events. These platforms allow them to connect with other project management experts, share knowledge and experiences, and stay updated with the latest project management trends and practices. Networking and professional development activities enhance professional growth and expand career opportunities.
Recognition as a Project Management Expert
Project management certification recognizes individuals as experts in the field. Certification demonstrates a commitment to professional development and adherence to project management best practices. Certified professionals are acknowledged for their mastery of project management principles and their ability to successfully manage projects. This recognition establishes them as credible authorities in project management and opens doors to new and challenging projects.
Project management certification offers a wide range of benefits to professionals seeking to advance their careers in project management. From enhanced professional credibility and increased career opportunities to advanced project management skills, improved project success rates, enhanced leadership and communication abilities, networking and professional development opportunities, and recognition as project management experts, certification plays a pivotal role in the professional growth and success of project managers. By acquiring a project management certification, professionals demonstrate their commitment to excellence, validate their expertise, and gain a competitive advantage in the ever-evolving field of project management.
Target Audience for Project Management Certification
Project management certification programs attract professionals from diverse backgrounds who aspire to excel in the field of project management. By pursuing project management certification, individuals can enhance their skills, knowledge, and career prospects in this rapidly evolving discipline. Delving into the target audience and potential beneficiaries of project management certification, we uncover the individuals who can gain valuable advantages from acquiring this esteemed credential.
Experienced Project Managers
Project management certification is ideal for experienced project managers who have a proven track record of successfully managing projects. These professionals can further enhance their skills, gain industry-recognized credentials, and stay updated with the latest project management practices and methodologies.
Aspiring Project Managers
Project management certification is also suitable for individuals aspiring to become project managers. Whether you are starting your career in project management or transitioning from a different field, certification provides you with the fundamental knowledge and skills required to succeed in this dynamic role.
Career Changers
Project management certification offers an excellent opportunity for career changers who are looking to enter the project management field. If you have transferable skills such as leadership, organization, and problem-solving, obtaining project management certification can help you make a successful transition into this in-demand profession.
Team Members and Stakeholders
Project management certification is beneficial for team members and stakeholders who want to gain a deeper understanding of project management processes and effectively contribute to project success. By obtaining certification, team members can align their efforts with project objectives, communicate more effectively, and enhance their collaboration skills.
Entrepreneurs and Small Business Owners
Project management certification can be advantageous for entrepreneurs and small business owners who frequently undertake projects within their organizations. By acquiring project management skills and knowledge, they can effectively plan, execute, and control projects, ensuring efficient resource allocation, timely delivery, and overall business success.
Project management certification appeals to a wide range of professionals, including experienced project managers, aspiring project managers, career changers, team members, stakeholders, entrepreneurs, and small business owners. By obtaining certification, individuals can enhance their project management capabilities, increase career opportunities, and contribute to successful project outcomes. Whether you are seeking personal growth, professional advancement, or organizational success, project management certification is a valuable asset in today's competitive business landscape.
The Comprehensive Approach: BVOP Project Management Certificate and the Integration of Program and Product Management
In today's dynamic project landscape, successful project managers need to possess a diverse skill set that extends beyond traditional project management. Recognizing this need, BVOP project management certificate candidates undergo comprehensive training that encompasses not only project management but also program management and product management. This integrated approach equips professionals with a holistic understanding of modern projects and enhances their adaptability to evolving industry demands.
Understanding the BVOP Project Management Certification
The BVOP project management certificate is a highly regarded credential that emphasizes a multidisciplinary approach to project management. Candidates pursuing this certificate go beyond the conventional project management framework and delve into the realms of program management and product management, gaining a more comprehensive skill set to tackle complex projects.
Embracing Program Management
BVOP project management certificate candidates study program management, which focuses on managing multiple related projects collectively known as a program. This knowledge enables project managers to grasp the interdependencies between projects, align them with organizational goals, and effectively coordinate resources and stakeholders across the program. Understanding program management provides project managers with a strategic perspective and the ability to navigate complexities inherent in large-scale initiatives.
Mastering Product Management
BVOP project management certificate candidates also delve into product management, recognizing the importance of delivering value through products and services. By understanding product management principles, project managers gain insights into the entire product lifecycle, from ideation and development to launch and maintenance. This knowledge empowers them to better align project outcomes with customer needs, ensure product quality, and drive innovation within project deliverables.
The Advantages of Integration
By integrating program management and product management into the BVOP project management certificate curriculum, candidates develop a well-rounded skill set that enables them to excel in complex, modern projects. This comprehensive approach fosters a broader understanding of project contexts, enhances strategic thinking, and equips project managers to handle diverse project scenarios with confidence.
Enhanced Adaptability
The integration of program management and product management within the BVOP project management certificate program enhances professionals' adaptability in the ever-evolving project landscape. Project managers equipped with a broader skill set are better prepared to tackle emerging challenges, embrace innovative approaches, and effectively lead projects across various domains and industries.
The BVOP project management certificate distinguishes itself by taking a comprehensive approach that integrates program management and product management alongside project management. This holistic training equips professionals with a versatile skill set, empowering them to navigate modern projects with confidence and adaptability. By combining these disciplines, the BVOP project management certificate prepares candidates to thrive in complex project environments and contribute to the success of projects, programs, and organizations in today's fast-paced and dynamic business landscape.
Prerequisites for BVOP Project Management Certification
BVOP project management certification offers professionals an opportunity to enhance their project management skills and advance their careers. One of the distinguishing aspects of BVOP certification is its flexibility in terms of prerequisites. In this article, we explore the prerequisites for BVOP project management certification and shed light on the knowledge and experience required to pursue this valuable credential.
No Strict Requirements
BVOP does not have strict prerequisites for individuals aspiring to obtain project management certification. Unlike some certifications that mandate a specific educational background or years of professional experience, BVOP welcomes candidates from diverse backgrounds and experiences.
Thorough Understanding of BVOP Topics
While BVOP does not impose strict requirements, a thorough understanding and knowledge of the required topics from the BVOP Ultimate Guide is essential for successful certification. The BVOP Ultimate Guide covers a wide range of project management principles, methodologies, and best practices. Candidates are expected to study and familiarize themselves with these topics to ensure a strong foundation in project management.
No Previous Project Management Experience Required
BVOP project management certification is open to individuals without previous experience as project managers. This makes it an ideal choice for those seeking to enter the field or professionals transitioning into project management from other disciplines. By obtaining BVOP certification, individuals can gain the necessary knowledge and skills to embark on a successful project management career journey.
Benefits of Flexibility
BVOP's approach to prerequisites provides flexibility and inclusivity, allowing individuals from various educational and professional backgrounds to pursue project management certification. This inclusivity fosters diversity within the project management community and encourages individuals to explore and contribute to the field, regardless of their prior experience.
Commitment to Knowledge and Excellence
While BVOP project management certification does not have strict prerequisites, it is important to note that the certification process demands a dedication to learning and a commitment to acquiring a deep understanding of project management principles. By demonstrating knowledge and mastery of BVOP topics, candidates can validate their expertise and dedication to excellence in project management.
BVOP project management certification offers professionals a pathway to enhance their project management skills and expand their career opportunities. With no strict prerequisites, individuals from diverse backgrounds can pursue this certification. However, a thorough understanding of the BVOP Ultimate Guide topics is crucial for successful certification. By acquiring BVOP certification, individuals demonstrate their commitment to project management knowledge and excellence, regardless of their previous experience in the field.
Reviews from BVOP™ professionals
Stephen Jones
Project management is a matter that is either overly formalized with surpluses, as is the old traditional teachings, or there is no clarity, details, and guidelines as modern Agile philosophies and trends.
BVOP has finally given me real knowledge, beliefs, and confidence in managing modern projects, while at the same time removing the excess focus on unapplicable practices and rules that many people follow blindly. And this only leads to company losses and demotivation among teams.
Therefore, I will apply BVOP to my daily practices and communication. I believe that one day, as well as all BVOP certified project managers and the entire management society, we will together create new, positive, and constructive working conditions.
Ryan Brown
I would like to express my gratitude to the Business Value-Oriented Principles Institute for providing educational materials for this project management certification.
BVOP is a valuable resource for the entire management sphere worldwide. The knowledge I gained after receiving my certificate is unique, logical, and modern.
I recommend that everyone at least read The BVOP Ultimate Guide to understand how much everything can change for the better.
Shirley Parker
Thanks for this wonderful opportunity to obtain a project management certificate that I am really proud of.
BVOP has given me a lot of new knowledge, ideas, and views for management as a whole. The statement that the modern project manager must go beyond the limitations of traditional understandings and practices also applies to me.
I strongly recommend this certification program. This project management training and new knowledge will completely change you, and that will change your organization for the better.
Samantha Evans
I have been thinking for a long time about what certification program to sign up for. I did a lot of research and actually understood the differences between BVOP and other programs. And they are huge.
Today I possess great knowledge not only in project management but also in product management. I understand the interactions between the different teams, their problems, and their needs.
This helps me in the relationship both with the senior management and with the development teams.
Jasmina Evans
Thank you for this modern, important, and easily accessible knowledge. I am proud to be part of this new management society.
I wish everyone great success and wisdom in their organizations along this modern and flexible path.
Angel Petrov
Everything is achieved through learning, work, and determination. I am proud of myself that I went through the project management training and reached my final goal. BVOP teaching is truly unique and powerful. The whole world needs these business and management views and principles.
I recommend that everyone at least be familiar with the principles and teachings. It's there for everyone. After getting to know it in detail, go ahead with the certification.