Business Value-Oriented
Principles
ISSN 2563-366X
Become a prestigious author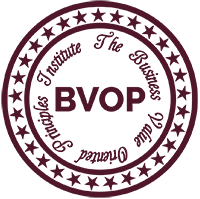 Simple instructions
Send your publications to: [email protected]
Requirements for publications
Your publications must be completely original and aimed at business, managerial, professional or academic audiences. The journal will not publish advertising materials.
Guidelines for the content of your publications
Correct use of English.
Create a title that clearly indicates the topic of the article.
Your material should be long enough to detail all of the issues related to the subject of your article. However, the material should not exceed fifty thousand characters (approximately 16 pages).
The content of your publications should provide accurate, practical, and useful information to the audience.
Write about useful results, observations, research, case studies, use cases, experiments or informative topics. Articles such as "How to", "What is", "Why to", "Pros and cons" are also accepted.
We will publish materials in the following areas:
Management, corporate development, product development, programming, design, usability, human resources, process optimization. More specific sample topics may be related to areas such as Project management, Product management, Agile, Kaizen, Kanban, Lean, Scrum, Human Resource Management, productivity, professional development. Study materials for business students will also be accepted.
Create subheadings for each subtopic. Avoid too long passages that are not separated by subheadings. A subtitle is usually needed for every 300 words.
Include references to scientific, academic, and reputable credible sources.
Provide your name as the author
Add a short text "About the author"
Not all submitted materials will be published. It is very likely that you will receive a notification when a material is published.
Privacy Policy
Your names, nicknames, short biographies, and any other information you share will be publicly available in the journal.
Terms
Articles are published with your names, nicknames, and a short biography. The editorial team has the right to correct parts of the text if necessary to eliminate possible errors or to increase readability parameters by adding sub-titles and formatting paragraphs or sentence lengths if necessary. All other terms and conditions of the website apply to the conditions for publishing your materials: Terms of Use, Use of Cookies, Privacy Policy. We reserve the right to remove or edit posts without prior notice to you. The copyright of the publications you submit belongs to Business Value-Oriented Principles Ltd. as we accept the condition that we distribute your materials only with the indication of your name. We reserve the right to publish your publications on other platforms or media. In the event that we publish your articles elsewhere, we will again mention your name as the author but reserve the right not to notify you explicitly. The official channel for sending posts is via the email listed on this page until we change this way. When sending your publications on the specified official channel, you accept and agree to all terms of use. We reserve the right to change these terms at any time without having to inform you of the changes. Last update of the conditions: June 8, 2020.