The BVOP™ Junior Project Manager Certification is offered for free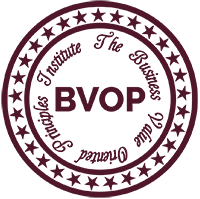 Free materials and certificates for the younger generation around the world
BVOP has launched a campaign to provide a free junior program to all students around the world to motivate the interest in business value-oriented principles we created a few years ago and in traditional project management theories and practices.
BVOP shares its Agile and Business Principles for free
BVOP shares its Agile and modern business teachings and principles for free. Many professionals, organizations, and teams around the world apply BVOP's modern Agile project management concepts.
It is time for a people-and-business-oriented change on a global scale
It is time to provide our resources, training and junior certificates for free to all students and graduates because we believe that in this way we will help not only them but also the industries and businesses globally in the long run.
BVOP training is intended for both people and businesses. Professionals following our principles believe that the focus on both people and business should be the same.
BVOP leaders are much more than project managers
BVOP managers are not only project managers, but also leaders for the people. The BVOP followers have goals at the organizational level and support both senior management in pursuing the objectives of the company and each employee.
Who should apply for a BVOP™ Junior Project Manager certification?
Students
Graduates
Professionals started their career recently
Professionals planning career switch to project management
Junior project managers
Project management novice explorers
Enroll Today
For Universities
Why do you need to apply for BVOP™ Junior Project Manager certification?
If you prepare enough for the BVOP™ Junior Project Manager certification you will acquire extensive knowledge and understanding of general practices, terminologies and principles in the classical project management but also you will extend your culture, thinking and awareness of business value-oriented principles. You will know where to focus your effort in optimizing and managing real projects.
You will develop a desire for resources, optimizations, empowering teams, entire organizations and most importantly yourself.
After passing the test for the free BVOP™ Junior Project Manager certification
After successfully passing the test for the free BVOP™ Junior Project Manager certification you may start considering yourself as a very important asset for every organization and project.
Online Exam
Each student and university receives detailed certification instructions and preparatory materials. The certification exam is completely online with computer-generated questions
Certification process
For the certification process and how to enroll in the program, please read the following announcement.
Prerequisites
Preliminary preparation is not mandatory and necessary. A passion for project management is recommended.
Price
The BVOP™ Junior Project Manager certification is currently offered for FREE for a limited time. You need to contact your university or college administrative staff for more details.
Enroll Today
For Universities
Enroll in the free BVOP™ Junior Project Manager certification program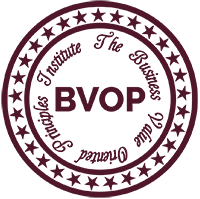 1. Contact your University or College Administrative Staff
The free BVOP™ Junior Project Manager certification program partners with universities and educational institutions around the world. You can apply for a certificate through your university or college administration department.
2. Make sure your university or other educational institution offers the free BVOP™ certificates to its students
In case you do not know if your university or college offers free BVOP™ junior project management certificates, contact a proper employee of your institution. Ask if you can take advantage of this global campaign.
If your educational institution does not offer our free certificates
Don't despair. Just contact a suitable employee of your school and share our free certification program. Tell that you want to get a BVOP™ certificate and send this page to the appropriate staff from your university/college. Your request will likely be satisfied soon after.
If your educational institution is already partnering with us
You should have read the news or been informed of this event but this is not guaranteed. However, your educational institution may partner with our organization. If so, ask for instructions and you will receive all the details from the staff of your university or college.
For partnership between educational institutions and BVOP
To enroll your students in our innovative and modern youth support program, write to the e-mail address: [email protected]
For Educational institutions
Let Your Educational Institution Stand Out with Empathy for Young People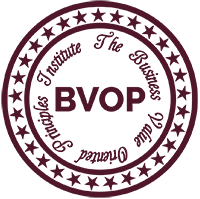 1. Uniquely easy inclusion process
We have created a special online platform where your students can enroll and receive their certificates for free. Your administrative participation is kept to a minimum.
2. Contact us now
Write to us at [email protected] and you will receive full instructions and information.
3. Start creating a new generation of young managers
Once you receive guidance from our team and inform your students about the program, no more effort is needed on your part. We will be happy together with the new business value-oriented project managers. Let's wish them success and good luck now.
To enroll your students in our innovative and modern youth support program, write to the e-mail address: [email protected]